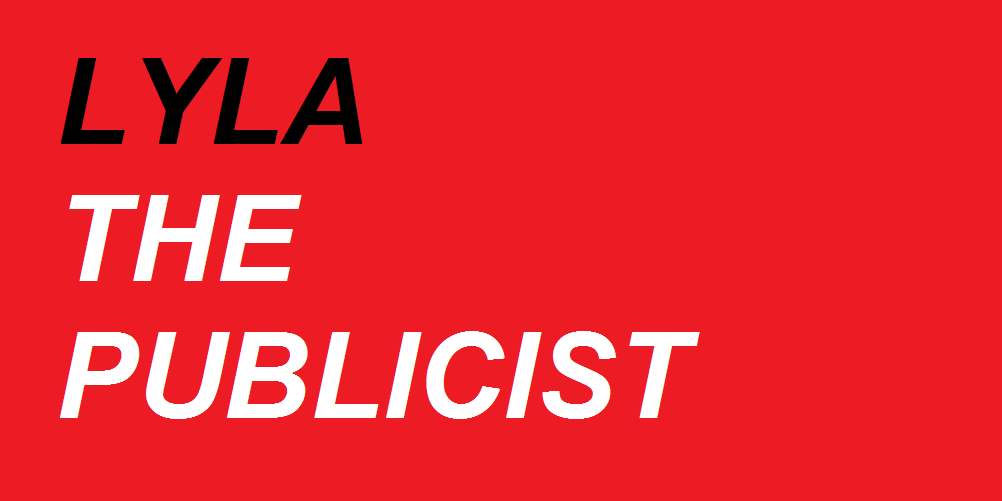 Lyla – The Publicist's services are available at affordable rates ideal for volunteer run, not-for-profit and charitable organizations. Clients includes arts, social justice, and political advocacy organizations in Hamilton, Ontario and the surrounding area.
HAMILTON SPECTATOR READERS CHOICE AWARDS
DIAMOND LEVEL: 2022, 2021, 2020 & 2017
PLATINUM LEVEL: 2019
GOLD LEVEL: 2018
TOP TEN: 2016 & 2015
Thank you for voting for Lyla-The Publicist in the 2023 Hamilton Spectator Readers' Choice Awards in the Category of Public Relations. This year's winners will be revealed on Thursday, September 21, 2023.
https://readerschoice.thespec.com/readerschoice/categories/professional-services/subcategories/public-relations
Lyla – The Publicist offers clients the following services:
Press Release Writing and Distribution
Media Relations
Marketing and Publicity
Special Event Organizing
Fundraising and Sponsorships
Poster, Flyer and Postcard Delivery
Social Media
Website Design and Updating
Lyla – The Publicist promotes dozens of events throughout the year including:
Awards Ceremonies
Book Readings and Signings
Concerts
Festivals
Fundraisers
Galas
Gallery Exhibitions
Memorial Vigils
Protest Rallies and Marches
Press Conferences
Public Speaking Events
Theatrical Productions
Lyla – The Publicist's client list includes:
Afro Canadian Caribbean Association
AIDS Network
Arts Hamilton
Artsmart
Artword
Black Box Fire
Cameroonian Association of Hamilton
COTY Awards
Centre3
Connect Theatre
Critter Cards
Drury Lane Theatrical Productions
Elect More Women
First Unitarian Church of Hamilton
Five At The First
Halton Board of Education
Hamilton Artists Inc.
Hamilton Centre for Civic Inclusion.
Hamilton Gay Men's Chorus
Hamilton Fringe Festival Productions
Hamilton Independent Media Awards
Hamilton Theatre Inc.
Hamilton Philharmonic Youth Orchestra
Hamilton Pride
HammerTheatre
Harlequin Singers
LGBTQ Advisory Committee for The City of Hamilton
Markham African Caribbean Canadian Association
McMaster Summer Drama Festival
MIXED Theatre
Mohawk College
Musicata
Municipal Election Campaigns
New Democratic Party of Ontario
Pamela Blackwood-Marques
Piccadilly Circus
Red Betty Theatre
Sexual Assault Centre Hamilton and Area
Sharon Musgrave
Sisters 4 Sisters
The Factory – Hamilton's Media Arts Centre
The Rae Hendershot Project
The Rowdymen
The Specials
The Well – Hamilton's LGBTQ Community Centre
Tottering Biped Theatre
Westdale Cinema
Westdale United Church
Women Who Rock Awards
Sample Press Releases: